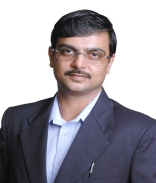 Manoj Kumar Sharma
FREELANCE CONSULTANT
& CORPORATE TRAINER
Hi! I am a freelance Consultant and Corporate Trainer specializing in Web and Microsoft .NET development technologies. I have been developing software professionally for the last 20+ years. I feel truly blessed to have been able to enter a profession that I love. And now, I want to use this website as a platform to share with all of you my thoughts, opinions, and approaches to software development technologies, training and consulting - focussing primarily on Web and .NET Development concepts.
.NET Development Technologies
Frameworks

1.0, 1.1, 2.0, 3.0, 3.5, 4.0 and 4.5

Languages

C#, VB.NET

Technologies

WinJS, ASP.NET, ASP.NET MVC, ASP.NET Razor, WCF, WF, CardSpace, WPF, XAML, XBAP, Silverlight, WS*-, .Net Remoting, XML Web Services, ADO.NET, SOAP, WSDL, AJAX.NET, jQuery, HTML5, CSS3, XHTML

Cloud Technologies

Windows Azure Core Services, SQL Azure, Building Block Services, Data Services, Windows Azure Mobile Services
Other Technologies
Application Architectures

COM, COM+, DCOM, Client/Server (n-Tier), ASP.NET Web Pages, ASP.Net Web Forms, ASP.NET MVC, MVVM, PRISM, Visual Studio Tools for Office

Scripting Languages

WinJS on Windows 8, JavaScript, jScript, jQuery, jQuery UI, VBScript 5.7 with WSH, ADSI & WMI, VBA for MS-Office 2000/2003/2007/2010
.NET Skills
Windows 8

ASP.NET

C#, VB.Net

WCF

WPF, XAML

Silverlight

ADO.NET

LINQ

Entity Framework

Azure Technologies

VSTO

Transact-SQL
Web Development Skills
XHTML, HTML5

CSS, CSS3

Javascript

jQuery, jQuery UI

AJAX

JSON

VBScript, VBA
Having put in over 20 years of experience in the Software Development Industry, I have worked on most technologies - right from Punch-Card Programming to Microsoft .NET. However, for 12+ years now, I have been focusing most of my time on .NET development technologies, specializing in web development technologies.
I started my career as a Junior Punch-Card Programmer and moved on to COBOL, C, dBase, C++, Clipper and Visual Basic. I have put in nearly 11+ years as a Systems Analyst and Project Lead, working my way up to the post of Solutions Architect with specialization in the e-Commerce Domain, focusing on Website/Portal Development, Hosting and Web Application Development technologies. And after nearly 4 years of overseas development experience in the USA, I returned back to India nearly 5 years back, and have been a Freelancer ever since.
I am based out of Bangalore, Karnataka State, India. I specialize in providing Freelance Consulting and Corporate Training Services in the following domains:
.NET up to Version 4.5, which includes: C#, VB.NET, ASP.NET, ASP.NET MVC, ADO.NET, XML Web Services, .NET Remoting, Windows Communication Foundation (WCF), XAML & Windows Presentation Foundation (WPF), Windows Workflow Foundation (WF), AJAX.NET, LINQ, Entity Framework, WCF Data Services, Parallel Programming, Windows 7 Development (managed code), and Windows 8 Development (XAML and WinJS)

Microsoft Windows Azure (the cloud computing platform from Microsoft), which includes: Windows Azure Core Services, SQL Azure, Building Block Services, Data Services, and Windows Azure Core Services, SQL Azure, Building Block Services, Windows Azure Mobile Services

Web development technologies like HTML (including HTML5), JavaScript, jQuery, jQuery UI, CSS (including CSS3), XML, DTD, XSL/T, XPATH, XQUERY, XSD, AJAX, WSDL, SOAP, SVG, XHTML, etc. including server-side programming using ASP and Website Accessibility Guidelines (WAG)

Internet and Intranet development architectures targeted for n-Tier, distributed and disconnected Application Development, Design Patterns & Practices, Security, Configuring, Optimization & Deployment Models, Team Testing & Development Models, MVC, MVVM, PRISM, OWASP, etc. in .NET Applications

Windows 8 Development - XAML and WinJS (HTML5 + JS)

Silverlight Version 3.0 & 4.0, and RIA Services

Windows Phone Development – Version 6.0, 6.5 and 7.0

Best Patterns, Practices and Performance Enhancements to Web Applications and Cloud Development Models, and Disconnected & Distributed Application Development Models

Microsoft Office (2003/2007/2010) in terms of:

Usage (Beginner - Intermediate - Advanced - Expert)

Programming: VBA for Word/Excel/Outlook

Visual Studio Tools for Office (VSTO) for Word/Excel/Outlook

DOS Batch Files
and VBScript 5.7 – including Windows Shell Scripting (WSH), ADSI and WMI
Career Span
20+ years of Experience in the IT Industry, spanning
11+ years as a Systems Analyst and Project Lead, including 9+ years of Website/Portal Development, Hosting and Web Application Development, 4 years of which has been in the USA.

I am currently a Freelance Consultant and Corporate Trainer. Have been for nearly 5 years now.
My Trainer Profile
Contact info
Bangalore, India


mailme@manojkumarsharma.com
http://www.manojkumarsharma.com